From October 9, 2020 Price : 17 € per session / 150 € carte 10 sessions
Intensive two-days trainings will be proposed in the weekends during the year.
More info: Théâtre du Murmure
Relaxed body, awakened body, the sun companion, the "animality", action and reaction, passing from a body state to another, the state of the body needs an action, from immobility to act, from act to immobility, to emerge. Bodies in relation, bodies who build a dialogue, the proximity or the distance from each other; the flesh, the aura, the hold of the other, the embrace, violence and sweetness, Eros and Thanatos. Body who represents itself, body in representation, before entering the stage, taking the space, the ritual and the chaos, Apollo and Dionysus.
Workshop about the body of the actor, about the construction of a show. The stage, the body companion, accomplice, friend, confident, sustain but also stranger, unknown, capricious, versatile, dangerous, without faith nor law, enemy.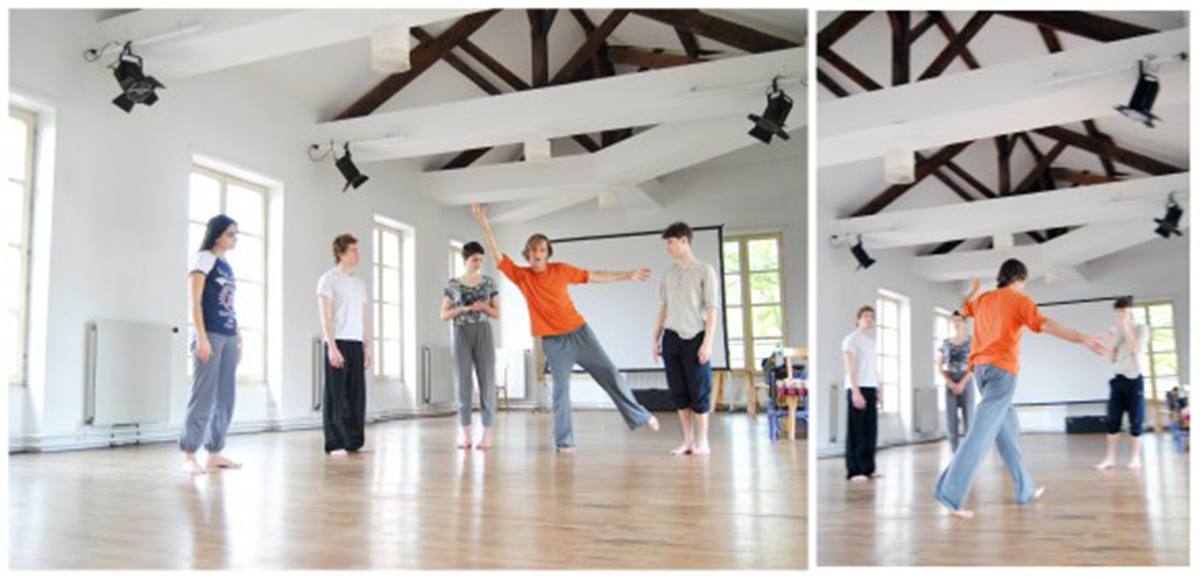 Whatever the way we look at the body, it remains an animal curious about the sometimes-unpredictable actions and reactions that may give us both grace and unrest. This relation necessarily intimate and obligatory gives us several precious anecdotes which we preserve for the evenings when young and old fighters exchange their funny, poetic or tragic stories. The energy of the preparation, the moment before going on stage, the energy after the show are all situations that may distract the actor.
Knowing one's own body better? Not sufficient. Mastering it? Even less. Capturing it? Might be. Letting it have its place and recognizing it? For sure.
Interpreting dancer, choreographer, I felt the diversity of these states, the questioning that derive and the work necessary in order to have a sliver of a solution. And if the dancer can find in its daily learning paths to discovery, the actor is often weakened. My closeness to the theatre allowed me to understand the desires and physical needs of the actor. Training searching specifically for a movement while passing through the care of the body, the regulation of the energies, the dynamic of the body, the poetry of the dance, the body that speaks, sometimes too much and without being asked to, sometimes not enough despite being begged to.